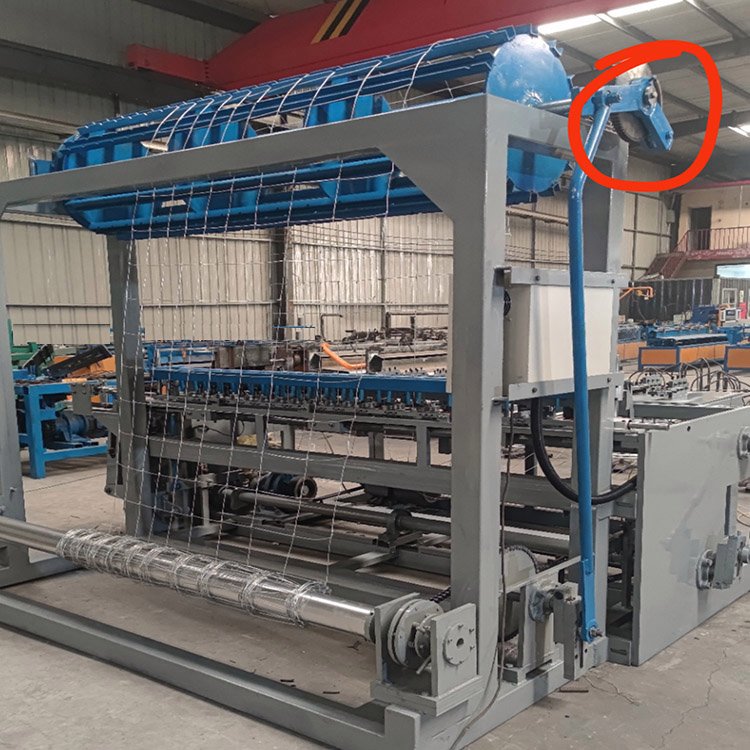 1. Power 5.5 kW. (It can be adjusted according to the user's needs) 2. Mesh specification: side wire: 1.9mm-3.0mm (adjustable); inner wire: 1.8mm-4.0mm (adjustable); 4. Mesh width: 50cm-2.5m; width needs to be customized (this is only a parameter); 5. Mesh range: can be adjusted according to the user's needs. 5. Overall size: 2800 x2300 x2300. 6. Operating weight: 4.5 tons. Hot plated wire and electroplated wire can be used.
Performance characteristics:
It mainly weaves the surrounding cattle fence net, which is characterized by preventing cattle, sheep, horses, rabbits and some grassland livestock from jumping around to delimit the border. According to its appearance, this net is called grassland net, cattle fence net, grassland fence net, grassland cattle fence net, barbed wire net, protective net, purse seine, etc.
Product technical parameters:
Wire diameter: 1.8-4.0mm, width: 2.0m, number of diameter wires: 20, power: 5KW, production speed: 50-70 Times/minute
Accessories:
20 wire racks, 2 tower springs, 2 wire feeding nozzles, 2 screw screwing nozzles, 1 relay, 1 bag of steel balls, 1 air compressor, 1 air line, and a set of tool kit
Product warranty period: two year。Equipped with two years free parts.