<iframe width="560" height="315" src="https://www.youtube.com/embed/ZCdBmGZQrWA" frameborder="0" allow="accelerometer; autoplay; clipboard-write; encrypted-media; gyroscope; picture-in-picture" allowfullscreen></iframe>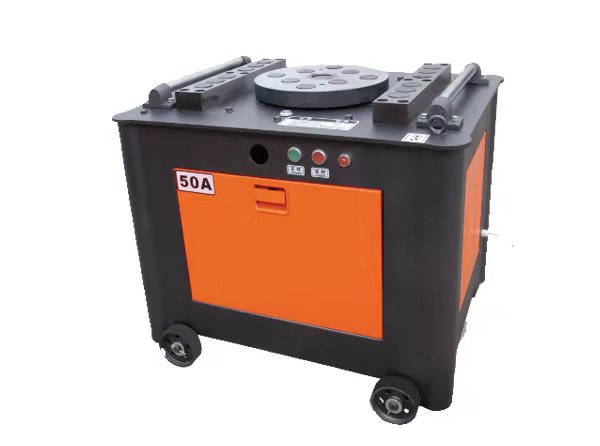 bending machine auto bender
one of the steel processing machines.The working mechanism is a horizontal working disc rotating on the vertical axis, the reinforcing bar is placed in the dotted line position,the supporting pin is fixed on the machine tool,the center pin and the bending pin shaft are mounted on the working disc,and the disc is rotated The steel bars are bent.In order to bend steel bar of various diameters,there are several holes in the work plate for inserting the bending pin shafts,and the center pins of different diameters can be replaced accordingly.
Reinforcement steel bending machine with stop switch,and its flexibly and relibale to operate.
Foot pedal control switch gives the ease of one-man operation for bending rebats.
Pin-type positioning disk,it can adjust angle from 0-360 degree,more easily and convinient.
The motor with internnational standard cooper motor,which enables machine for bending steel having a relatively long lifespan.And this steel bending machine manual can work for a long time continuously.