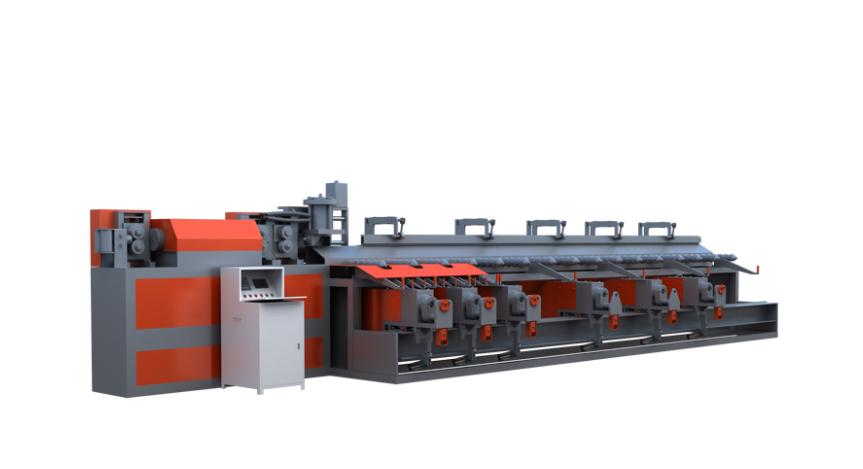 The 16-type is the largest professional engineering automatic steel processing equipment. It is the perfect combination of steel reinforced machine and steel bending machine to form a straightened bending machine. It is a commodity steel processing and distribution equipment.
● Adopting advanced PLC control philosophy makes the equipment more user-friendly and intelligent. It has simple operation and convenient.
● The spindle is automatically detected, and the device can control the steel meter according to the program, automatically place neatly, configure the multi-machine head, multi-function bending mechanism, can realize the automatic positive reverse bending.
● Automatic data incoming and scanning input can be implemented with the software management system link, thereby automatically completing the shear, curved arc, hook operation, and one molding.
● You can do a variety of different production programs for customers, one device can produce different series, different specifications of steel truss. The whole machine is only 1 person, and 1-2 people can assist jobs.