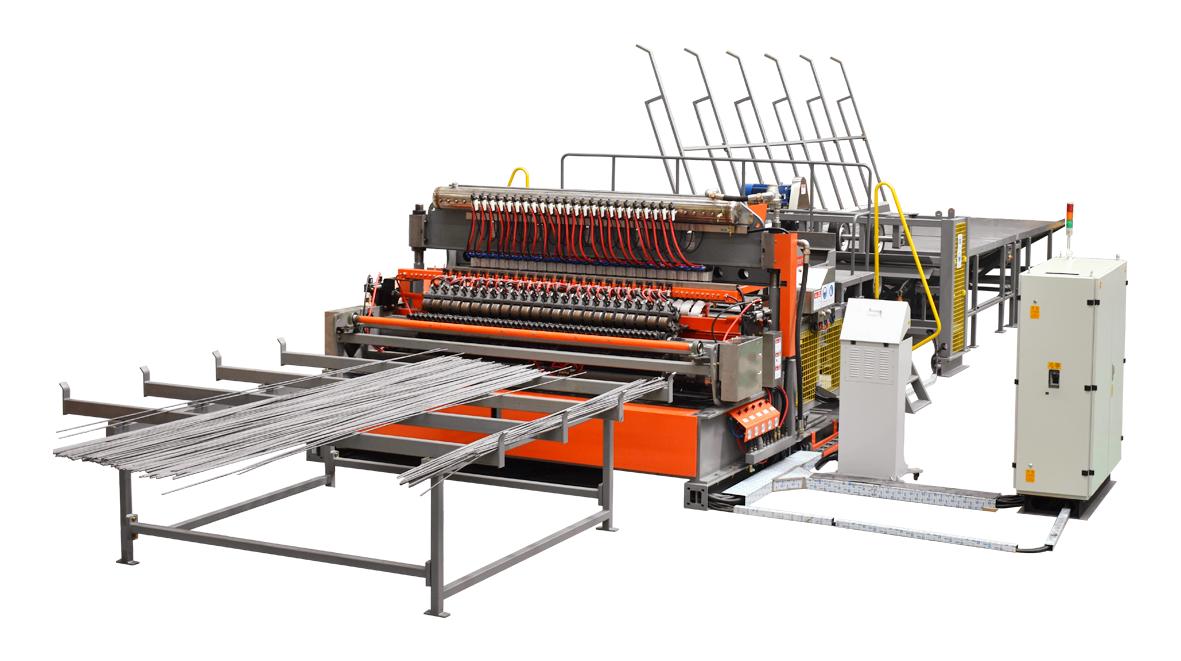 Performance use
Adopt indirect welding technology, one-time compression and partial welding, welding time and sub-control welding are composed of PLC digital programming system, the input panel is a touch screen or two buttons, the operation is more intelligent and rational
For high-speed guardrail
Welding wire diameter Φ3.0-Φ6.0 (mm)
Welded mesh 50×50-300×300 (mm)
Welding width 2000 (mm)
Welding speed 30 times/min
Rated voltage 380v 3 phase 50HZ
Rated power 100KVA
Dimensions 6000×3200×1800
Machine weight 3200 (kg)
Synchronous control technology is adopted. Both welding time and sub-control welding are composed of PLC digital programming system. The input panel is a touch screen or a button, which makes the machine more intelligent and rational. It has one-time compression and partial welding. The advantage of this control is that holes of different sizes between weft and weft can appear on the same net. The welding adopts a new type of high-efficiency welding transformer, and the gear adjustment can be divided into eight levels, which expands the range of welding wire diameter. Easy to operate, high flexibility, several times the output of manual single spot welding machine.
Welding wire diameter ¢3—¢5 (MM)
Welding aperture 50*50-300*300 (MM)
Welding width 2000 (MM)
Number of warps (soldering points) 40
Welding speed 30 (times/minute)
Rated voltage 380V
Rated power 400KVA
Tunnel steel mesh welding machine is mainly produced for bridges, water conservancy, highways
The tunnel steel mesh welding machine (row welding machine) adopts synchronous control technology, and the welding time and sub-control welding are all controlled by the industrial computer control system.
System management, control software is based on Windows operating system, man-machine interface, operation is intelligent and humane.
The mesh size is precise, and meshes of different sizes can appear on the same mesh in the latitude and longitude directions.
Specifications of Tunnel Reinforced Mesh Welding Machine:
Mesh length: 1.2m×2m or 1.2m×3m or 1.5m×3m
Welding wire diameter: 6-8mm
Welding aperture: 200*200mm or 250*250mm
Number of warps (solder points): 8