Operating regulations and precautions of CNC rebr stirrup bending machine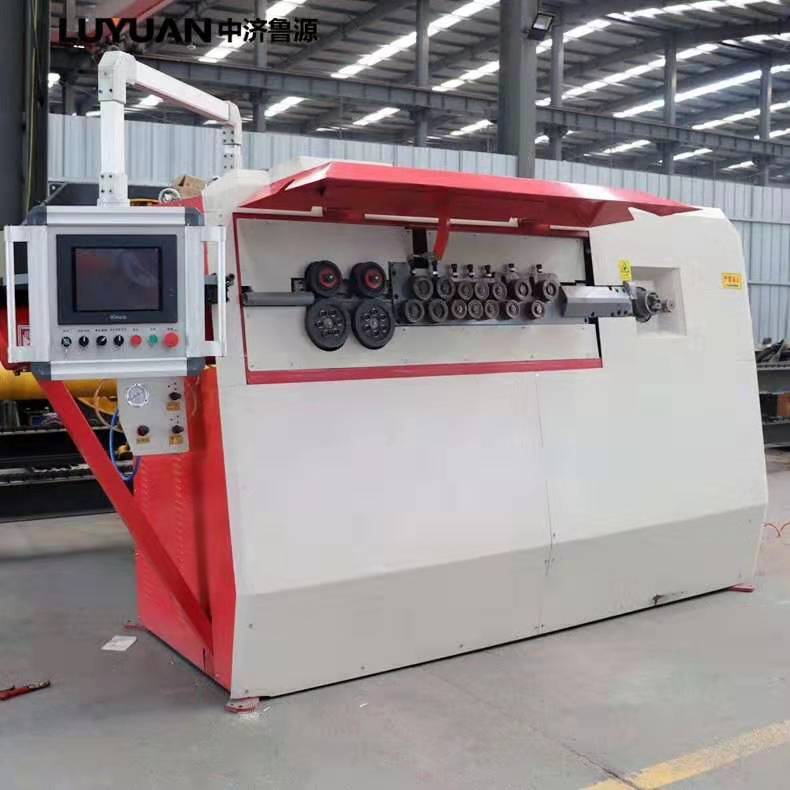 The CNC steel bar stirrup bending machine is a kind of engineering processing machine. This machine has simplified bending procedures, high work efficiency, convenient angle speed adjustment, neat bending, and can bend round steel material of Φ4-Φ20mm into various geometric shapes. Today, I will talk about the operating procedures and precautions of the CNC steel bar bending machine:
   1. Check whether the performance of the CNC steel bar bending machine is good, the workbench and the bending machine table are kept level; and prepare various mandrel tool blocks.
  2. Install the mandrel, forming shaft, iron stop shaft or variable block according to the diameter of the processed steel bar and the requirements of the bending machine. The diameter of the mandrel should be 2.5 times the diameter of the steel bar.
  3. Check the mandrel, stopper, and turntable without damage or cracks. The protective cover should be fastened and reliable, and the operation can only be performed after the empty machine is running.
4. During operation, insert one end of the steel bar that needs to be bent into the gap provided by the turntable, and the other end is fastened against the body of the CNC steel bar bending machine and pressed by hand. Check that the body is fixed, and it is indeed installed in the gap blocking the steel bar. It can be moved on one side.
  5. It is strictly forbidden to replace the mandrel, change the angle, and adjust the speed during the operation, and do not add oil.
  6. When the CNC steel bar bending machine bends the steel bar, it is strictly prohibited to process the steel bar diameter, the number of roots and the mechanical speed exceeding the mechanical regulation.
  7. When bending high-hardness or low-alloy steel bars, the restricted diameter should be changed according to the mechanical nameplate, and the corresponding mandrel should be exchanged.
   8. It is strictly forbidden to stand people within the working radius of the bending steel bar and on the side of the fuselage that is not fixed. The bent semi-finished products should be stacked neatly, and the hooks should not face upwards.
  9. When the turntable is reversed, it must be done after stopping.
  10. After the operation is completed, clean up the site, maintain the machinery, and lock the box with power off.