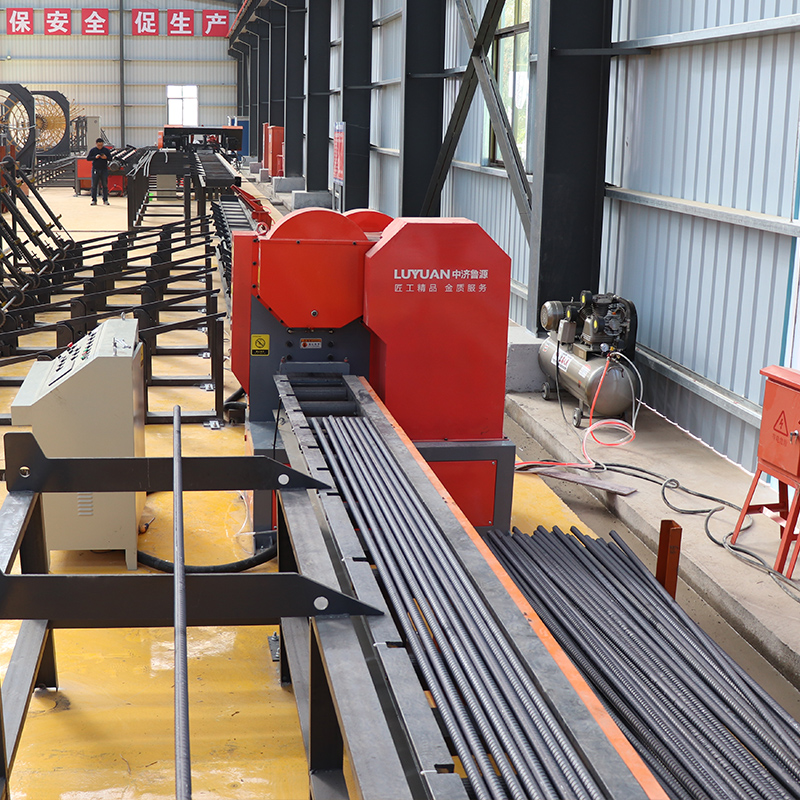 Automatic Shear Line Machines and Rebar Cutters
The CNC rebar Cutting Machine is used for straightening,fixing length, and cutting steel wire rods into straight bars automatically and continuously, which is suitable for automatic processing of straight bars in construction projects. The equipment is suitable for straightening and cutting round steel wire , deformed steel bars and other all kinds of wire bars.
Features of the CNC reinforcement steel rebar shearing production line for sale
1.Adopting hydraulic shearing, small volume, high cutting force and high output, low noise, long service life and stable operation, etc.
2.Adopting import seal to the hydraulic cylinder, it is greatly increased service life.
3.Our hydraulic system only needs 15Mpa to cut the steel bars ofφ25.
4.The moving blade is innovation design of oblique edge. The slop is about 3 ° larger than other brand products in the industry.
5.Rebar fixed-length mechanism adopts servo motor control, adjusting the distance between the shear blade and positioning baffle through Servo motor drive screw mechanism.
6.The track adopts moving track, which is more precise and small spring back during the rebar process compares to the mobile baffle scheme.
7.Chain feed mechanism, without slip and high efficiency.
8.Shearing efficiency:10 hours a day shearing 50 ton,and a shearing process needs about 1 minute.